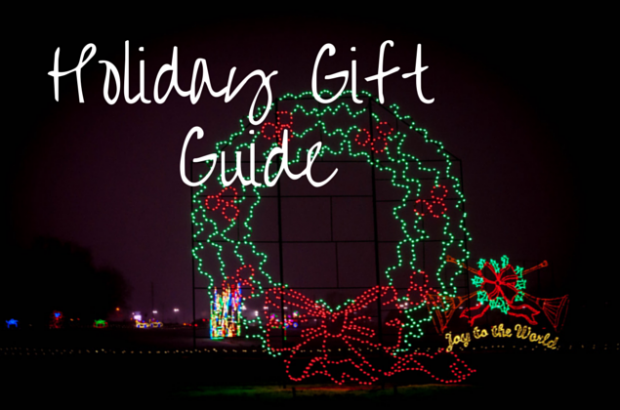 The air has turned cold, the leaves have fallen from the trees and the holidays are around the corner. Travelers value experiences, but sometimes they like getting that perfect gift that matches their personality and enhances their lifestyle. So, what do you get the most discerning traveler on your holiday list? We present the Travel Addicts 2014 holiday gift guide for travelers*.
Electronics
Sony Action Cam Mini
Shoot action videos on the fly. The Sony Action Cam Mini is one of the smallest action capturing video cameras available. This is the perfect gift for adventure seeks and travelers. Best of all, the Action Cam Mini has the waterproof case, tripod adapter and adaptable mounts necessary to shoot all kinds videos. The Sony POV HD Camcorder/Action Cam Mini is available from Sony stores and Amazon.
The GOcase
The GOcase for headphones, GoPros and other electronics keeps your electronics protected while in your bag. The fundamental premise for the GOcase is that sophisticated travelers want a premium and rugged product to carry and protect their electronic devices. These are the cases for the technology early adopters on your holiday shopping list. The GOcase H4 for the GoPro Hero4 is perfect for your action camera.
Justin 2,000mAh Slim Power Bank
A top travel complaint is running out of juice for electronic devices. Justin makes a wide range of power supplies, but the 2,000mAh Slim Power Bank is a wonder to behold. This credit card sized power supply has enough juice to fully charge your iPhone and then some. But it is extremely compact making it perfect for traveling. The Slim Power Bank is sold at some box stores and more information as well as current pricing can be found here.
For Women
Roncato Italian Luggage
For years, Italy has set the standard for luxury goods. Imagine rolling up to your destination with designer luggage in tow. The Roncato family of Campodarsego, Italy offers a truly innovative luggage system made of durable polycarbonate and a diamond-tip finish. The real selling point of the Roncato UNO ZSL luggage is a removable, washable lining. Each piece of Roncato luggage comes with a 10-year global warranty. The Roncato UNO ZSL line can be ordered from Roncato USA or Amazon.
Red Twist
Long haul airline flights can be quite cold. The Red Twist is a cashmere sweater wrap that is fully adjustable. It is a one-size-fits-all solution that is lightweight (13 oz), available in 15 colors, is incredibly warm and travels well. The Red Twist retails for $185 and is available from The Red Twist. A portion of proceeds support a non-profit organization that provides educational opportunities to girls in Asia.
Effie Jewelry Organizer
Many women lack a convenient way to transport their jewelry while traveling. A lightweight cloth organizer makes a terrific holiday gift for travelers. The fashionable organizers from Effie Handmade come in modern prints and contemporary colors. They fold in thirds (8" by 4" folded; 8" by 11" rolled out) with multiple pockets inside to keep earrings and necklaces separate. The organizers retail for $54 and are available from Effie Handmade.
AirQuart TSA bag
For the image conscious traveler who doesn't like to pull out a cheap looking plastic bag at the airport, the AirQuart is a stylish TSA-complaint 3-1-1 bag for your carry-on liquids. Assuming you don't have TSA Pre-check, you're required to pull those liquids out of your bag, so why not make a fashion statement while doing it? Even if you're not image conscious, the AirQuart bags are sturdier than grocery store zipper bags, so they also hold up to repetitive use. The AirQuart is available from Flanabags or Amazon.
The SHAG Shoe Bag
The concept is unbelievably simple: SHAG = Shoes + Bag. If you've ever traveled anywhere with more than one pair of shoes, this is for you. Who wants to put a pair of shoes in their suitcase? Your shoes go through a lot on a trip: walk through puddles of unknown origin, cross dusty paths, move through airport bathrooms and the list goes on. Even if you aren't a germ-a-phobe, who wants to deal with the dust from your shoes getting on your nice clothes? The SHAG fixes that. The SHAG bag is water-resistant, is super-reinforced to last and is a lot more stylish than wrapping your shoes in two plastic bags from the grocery store. SHAGs are available from SHAG Your Shoes or Amazon and come two per order.
For Men
The Outback Duffel Bag
Designed and manufactured in San Francisco, the Outback Duffel from WaterField Designs can shift from a professional work trip to a quick weekend to the beach. The Outback Duffel comes in a range of styles (canvas and ballistic black) with full-grain leather accents. The duffel has two main compartments to keep clothes separate, plus small front pockets. The Outback Duffel retails for $219-$279 (depending on the size) and can be purchased from WaterField Designs.
The Tissot Heritage Navigator Watch
For the man who is globally focused, the Tissot Heritage Navigator gives the right time in major business centers around the globe with chronometer precision. In addition to being highly functional, this fine automatic timepiece with 46-hour power reserve is a work of art. The wearer only need set the bezel to the home time zone and the rest of the world lies before him. Tissot's 160 year heritage is reflected in this beautiful timepiece. The Tissot Heritage Navigator retails for $1,650 and can be purchased from The Tissot Shop.
Faber-Castell Pen
For Traveling – The Faber Castell AMBITION OpArt Black Sand pen is a stylish tribute to the design aesthetic of the 1960s. Designed with a slim barrel and sleek, retro-guilloche pattern, the AMBITION OpArt travels well and makes a statement on arrival. Available in ballpoint ($85) and fountain pen ($100) versions from Faber-Castell, as well as from Amazon.
For Home – The Faber-Castell Guilloche Cisele is the epitome of quality writing instruments. The sleek guilloche barrel and high-quality rhodinization yields an implement that is both beautiful and highly durable. This is a stylus that will make a statement. Available in ballpoint, rollerball, or fountain pen versions from Amazon.
EXOvault iPhone Cover
EXOvault manufactures durable smartphone cases that stand apart from the masses. These artistic creations bring together art and functionality in a product you won't find on the shelves of the mega box store. Each EXOvault is created from grained woods or hardened composites and sturdy metal. For example, the exquisite EXO18 Titanium Pau Ferro Composite ($400) has a strong composite core, capped with a Pau Ferro veneer and finished with real titanium. This case makes a statement. EXOvault cases range from $120-$440 and are available from EXOvault.
Stocking Stuffers
The Qlipter
Travel gadgets are a dime a dozen, but the QLIPTER is one that is actually useful. It's a clip with an extending hook that can hold 50lbs. You can use it to attach two suitcases to each other, use it to hang your backpack off the stall door in an airport bathroom, or even hang things in a hotel closest (it seems they never have enough hangers). The uses are practically limitless. Retailing for $19.95, the QLIPTER can be purchased from the company.
The Saddleback Luggage Tag
Airlines continue to lose or misplace an astounding number of bags. Despite federal regulations requiring airlines to correctly match bags to passengers on flights, airlines admit to mishandling over 21 million bags a year (non-airline affiliated experts put the number at over 35 million). What everyone can agree on is that more than half of all bags have no external luggage tag or identifying information other than the paper tag issued by the airline and 3% of all missing bags can never be returned because the paper tags rip off. That's between 654,000 and 1 million bags lost because of no luggage tag. The rugged, full grain leather Saddleback Luggage Tag has a pocket to slip in a business card. At just over 2" by 4", this luggage tag is both classy and compact, and each tag comes with a 100 year guarantee. Retailing at $21, the Saddleback Luggage Tag is available from the company.
Happy holidays! We hope you enjoyed our 2014 holiday gift guide.
*Travel Addicts was not paid to include any products in our 2014 holiday gift guide. Some links may be affiliate links, which means Travel Addicts may earn a few pennies to help with the web hosting, all at no additional cost to you.